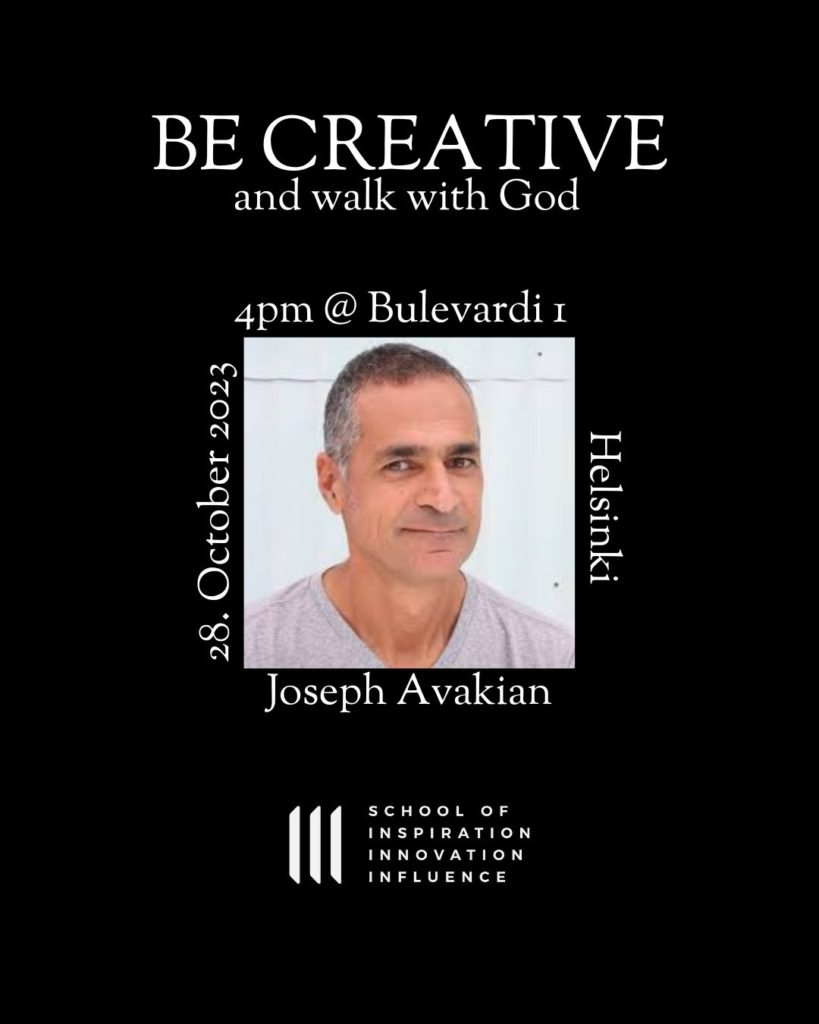 WHEN & WHERE
28th of October at 4pm-8pm at bulevardi 1, Helsinki @ ZOAN.
Join us as we come together for fellowship, conversation and inspiration.
Our guest speaker is Joseph Avakian from Germany. But hey, let's not put him in that box, as he is actually from Armenia but raised in Cyprus and lived in Sweden, the USA and elsewhere. 😀
And we should not try to put him in any other boxes either. But we can say that he is fun, creative, crazy in a good way, a people person and more than anything else, a child of God.
So, you are very welcome!
The event is free of charge, but registration is required so that we know how to prepare for it. It will be in English only.
Any questions? Email ruurikkala@gmail.com